I'm blogging today from the porch swing after cooling down from a run.
It is now mid 80's (unusually warm for us) but with a great breeze.
I can't help but want to stay outside as much as possible!
Even with my school kiddos I couldn't resist a bit of extra recess today.
Hey, only 14 days of school left!
I'm going to start by showing what I came home to Friday after work.
We had been state testing all week and Friday was make-ups and pack-ups also by far the hardest day yet and I left feeling frustrated, aggravated, and plain ticked off. I told Drew all this on the way home and he made this little set up. Each beverage came with a glass and a funny note about what that drink means for your day.
Reason 103,567 I love him.
We took this fiesta to the Mexican restaurant where my soft taco and bean burrito made my stinky day seem okay! We watched a movie and were asleep by 10. Now that's my kind of Friday!
Saturday we were going to finish getting the boat all cleaned up and I need to work in the yard after the half foot of rain and storms we had the past week. So we started with Saturday breakfast (I look forward to this all week) and of course our mini Aussie got a mini pancake.
All this rain has really made the flower bloom and it is so pretty outside. The roses literally overnight bloomed and I last counted 140+ blooms to go. Knock-Out roses are the best, simple flower I swear! Just water and trim them and they are beautiful!
While we were working all day at home Drew tosses some ribs in the smoker. We hadn't made them like this before but you bet we will again! Delicious! These healthy sides will be on the blog tomorrow.
Finally, our first lake day of the season!
After church we went and got a bite at a new place in Knoxville called Newks. It was awesome! We quickly came home and loaded up the boat. We didn't go to our normal lake but this one is just three miles from our house and we just wanted to get on the water. The water however was still pretty chilly but we enjoyed a tumbler of yummy drinks in the sun!
Rarely do we go to the lake the two of us, but it was pretty fun.
Can't wait for more lake time very soon!
This week on the menu:
Sunday// order pizza after lake
Monday//grill pork chops
Tuesday//tilaplia (either grilled or baked)
Wednesday// no idea... maybe baked fajitas?!
Thursday// bbq grilled chicken for small group
Friday// kitchen closed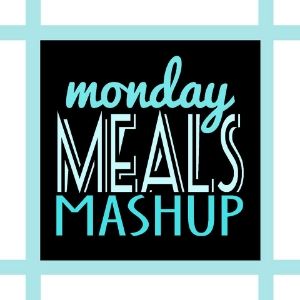 Check out
Life On The Parsons Farm
for more dinner ideas!
Also, this past week we booked our vacation/anniversary trip and I'm so excited!
Did my usual bargain hunting search for a good month and got a heck of a deal!!
This time next month we will be in the River Maya!
Toes in sand, drink in hand!